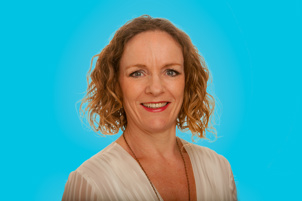 A Very Warm Welcome to Puddle Ducks Derbyshire & North West Leicestershire
Click 'Find a class!' above and use your postcode or location to see all the baby swimming lessons suitable for both you and your child in Alfreton, Allestree, Ashbourne, Burton, Castle Donington, Derby, Etwall, Hinckley, Ibstock, Littleover, Thringstone & Wirksworth !
We offer Baby Swimming, Toddler Swimming (pre-school) and Children's swimming lessons (4yrs-10yrs) in Alfreton, Allestree, Ashbourne, Castle Donington, Burton on Trent, Derby, Etwall, Littleover, Wirksworth, Hinckley, Thringstone & Ibstock.
My passion for swimming was re-ignited when I took my baby girl Olivia to classes, this was the highlight of our week, the fun we had, the skills we learned and the pleasure of bonding with my beautiful baby girl in the water was just amazing.
This planted a seed for further down the line when I was looking for a child friendly business venture to embark on.
I found Puddle Ducks, fell in Love and that was back September 2009. Since then my business has grown and expanded and I have the most amazing team of teachers who now have the pleasure of welcoming you to our classes. In March 2017 we also purchased part of the neighbouring Leicester territory, which included 3 pools located in Ibstock and Hinckley.
Swimming with Puddle Ducks is fun, safe and educational, this skill could save your child's life, so it is very important that you choose wisely where you take your baby, toddler or child to swimming classes.
What makes Puddle Ducks unique ?
Our teachers are passionate, committed and highly trained using our bespoke, intensive training programme.
Our classes are individually tailored to your baby or child, not a one size fit's all approach, this ensures your journey with us is fun and rewarding and very focused on your child.
We have our own building block programme from birth to independent swimmer and through to technical skills, Developed by our own in house team of experts, who have dedicated their lives to teaching swimming to ensure that Puddle Ducks remains at the forefront of Baby & Child swimming
With activities perfectly tailored to suit your child's age and confidence, our lessons are full of songs, rhymes, games and activities working towards your little one swimming independently, safely and happily, both above and under the water. That's the Puddle Ducks' difference.
Take a look at our video to get a little snap shot of what to expect in our Puddle Ducks baby and pre-school & Swim Academy classes
Please get in touch if you would like to find out more - We look forward to welcoming you and your little one to our classes soon.
Office Hours
Monday to Friday 9:30am until 2:30pm
The office is closed on Saturday and Sunday
Local News
Our Partners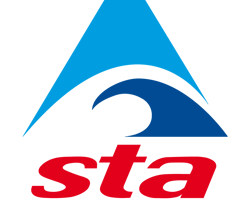 The Swimming teachers Association
Today with more than 8,000 members, the Swimming Teachers' Association (STA) is the world's largest independent swimming teaching and lifesaving organisation, and delivers the highest quality training across four key business areas – Swimming Teaching, Lifesaving, First Aid and Leisure Management.