Baby & Pre-School Lessons Available Now!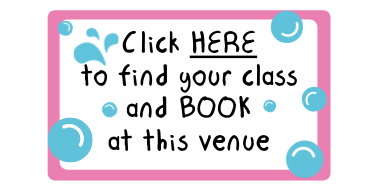 All you need to know - Heatherwood School
Leger Way, Doncaster, DN2 6HQ
What3words: ladder.pass.prom
What3words Link: https://w3w.co/ladder.pass.prom
We can't wait to welcome you to Puddle Ducks at Heatherwood School – in the meantime, here's some information that we hope you will find useful. Have a splashtastic time!
Location: Heatherwood School
Parking: Free and available in the school car park.
Essential information:
AT THE REQUEST OF THE SCHOOL FACE COVERINGS ARE TO BE WORN ON ENTERING THE SCHOOL AND WHILST CHANGING. THEY DO NOT NEED TO BE WORN IN THE POOL BUT SHOULD BE REPLACED AFTER SWIMMING AND UNTIL LEAVING THE BUILDING. THANK YOU FOR YOUR COOPERATION
Please park only in marked bays and not in disabled bays. As the classes are after school hours, there should be no problem with finding a space. 
Please refrain from eating messy snacks in the changing rooms so we can keep them as clean as possible.
Outdoor shoes are not permitted poolside or in the changing rooms. Please remove all shoes at the entrance to the pool/changing areas.
A well-fitting neoprene swim nappy must be worn with a disposable swim nappy or one of our environmentally friendly NappyWraps & Liners underneath if your child is in Floaties, Splashers or Kickers and in other programmes if they are not potty/toilet trained. Why not buy one of our great value Starter Packs which contain everything you need for your swim lesson?
You can find lots more useful information about attending our swim classes on our FAQs page
Changing Rooms: There are two changing rooms, one for male and one for female changing.  The changing areas do have limited space, so please be courteous to other parents and don't leave your belongings on seats or beds when you are in the pool.
Please try not to arrive more than 10 mins before the start of your class to assist with changing rooms not becoming too overcrowded. Access needs to be gained with a key fob, which is held by our Poolside Assistant. We will come and open the main school doors approx 10 mins before each lesson starts. PLEASE NOTE: This will be once swimmers from the previous swimmers have exited the changing rooms. Please try not to arrive too early to avoid waiting.
Please try to vacate the changing area as quickly as possible after your class to make room for the next group of parents. This is particularly important if you attend the last class of the day as we need to vacate the premises 15 minutes after the classes have ended.
Exclusivity: Puddle Ducks have exclusive use during hire.
Access: Through the school's main entrance. Puddle Ducks staff will allow access. If no one is in the school office on arrival please wait in the entrance and someone will be with you to let you in within a few minutes. Spectators are allowed poolside and enter the same way, straight on to poolside from the school corridor. We advise arriving no more than 15 mins prior to the start of your lesson as we check the door at these intervals. This also allows the changing rooms to empty of customers from previous classes leaving more space for changing.
Showers: Please have a pre-swim shower using the poolside shower provided (including babies and children). This is to try and keep the pool water as clean as possible to avoid excessive use of chlorine and other chemicals. PLEASE NOTE THIS HAS BEEN REQUESTED BY THE SCHOOL.
Footwear: Please could all swimmers and spectators remove footwear at the entrance to the changing rooms so we keep the pool and changing areas as free from dirt as possible? Your cooperation with this is very much appreciated.
Technical Information:
Pool Temperature: 34°C Warm hydro temperature so there is no need for a baby warmer.
Poolside Assistant: There is a poolside assistant at this pool
Depth: 0.5 graduating to approx. 1.16m
Maximum Class Ratios: 8 Children/adult pairs : 1 Teacher (Floaties, Splashers, Kickers, Little Dippers and Dippers)
Helping you to make your special time last even longer…that's the Puddle Ducks' difference
We like to make life fun and easy for our Puddle Ducks customers, so here are some local places we think you and your children may like. You could even meet up before or after the class with your Puddle Ducks classmates.
Closest Play-Park:
Sandall Beat Wood: Directly behind the school, off Leger Way this is an ideal park for cycling, walking, picnics and nature trails, with a great outdoor play area.
Closest Soft play:
Play Zone at The Dome: More fun-packed activity, plus a café too.
Time2Play: This is a lovely soft-play area with everything to keep our little one entertained. It has a great under 5's area too. Use your Puddle Ducks loyalty card to get a 50% discount on entry. See more information in our partner area. 
Other Local Attractions:
Depending on the day and time of year, have a look what is happening at Doncaster Racecourse
Boston Park Farm: The perfect place to enjoy the outdoors, feed the animals, explore the corn maze and enjoy the play areas. There is an inside sandpit and crafts for when it's rainy too! Use your Puddle Ducks loyalty card to get 50% discount on your child's entry. See more information in our partner area. 
You might like: 
Music Bugs: Interactive, sensory and play-based music classes around Doncaster. See more information in our partner area.