Click 'Find a class!' above and use your postcode or location to see all the antenatal classes and swimming lessons suitable for both you and your child in your area.
Jane Bozic runs Puddle Ducks in Dorset & West Hants, providing:
● Baby and pre-school swimming classes for children (0-4 years)
● Swim Academy classes for school-aged children (4-10 years)
● Aquanatal classes for mums-to-be
Find out about our classes in and around Bournemouth, Poole, Blandford, Wimborne, West Moors, Christchurch, New Milton and surrounding areas in Dorset and the New Forest.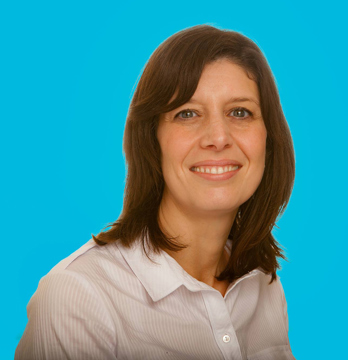 Please get in touch with Jane if you would like to find out more.
   Telephone: (01202) 674676
   Email: dorset@puddleducks.com
   Office opens Monday to Friday 9.30am – 2.30pm
"My passion for baby and child swimming began when my eldest son Jack and I started attending lessons when he was just nine weeks old.  From day one it became the highlight of our week, a special bonding time that surprisingly I enjoyed as much as him!
Thanks to the incredible Puddle Ducks programme, both of my children were able to swim at least 5m before they started school, but more importantly, they have a huge amount of respect for the water, absolutely LOVE swimming and can swim more gracefully and beautifully than most adults! 
I am extremely proud to be part of the amazing and nationally recognised Puddle Ducks swimming programmes and to be bringing them to babies, pre-schoolers, primary school children and mums-to-be in Dorset & West Hants." Jane Bozic
We're very proud to be the only independent swim school to provide a complete swimming journey from birth to 10 years. Our programmes are designed by leading baby and child swimming experts and are held at pools across Dorset & West Hants (inc. Bournemouth, Poole, Ferndown, Blandford, New Milton, Christchurch and Wimborne).
Get in touch and one of our team of experts will help you choose the right class for you and your little one and then be there every step of the way on the wonderful, rewarding journey that is learning to swim.
Puddle Ducks Baby & Pre-school
Our Baby & Pre-school programme is a wonderful bonding experience. Progressive lesson plans instil a water confidence and a love of swimming whilst our nurturing teachers tailor activities to your child's abilities and needs.
Taught in lovely warm pools with a maximum of nine children, our classes incorporate rhyme, music and movement based on extensive child development research. Our lessons are so well received that the children we teach can often swim over 10 metres before they start school.
Find out more about our Baby & Pre-School classes
Puddle Ducks Aquanatal
Our Aquanatal programme is fantastic for mums-to-be, offering the perfect combination of gentle exercise, muscle strengthening and relaxation.
Find out more about our Aquanatal classes.
Puddle Ducks Swim Academy
We also run classes for older children in our Swim Academy classes, so we will be with you throughout your whole journey from baby to independent swimmer and who knows, maybe a future Olympic champion.
Whether your child is coming from a pre-school class, or has never been in the water before, you can be sure that they will get the attention that they need as our activities are individually tailored to suit each child.
Find out more about our Swim Academy.
We look forward to welcoming you into the Puddle Ducks Dorset family very soon!
Local News
Our Partners