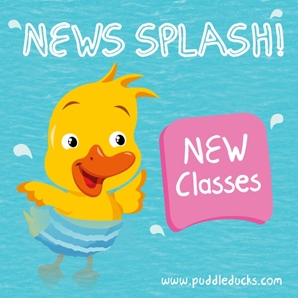 🐥 🎉We have some new Weekend Classes for 2017!
We are going to be swimming at Portfield School, Christchurch  (near Bournemouth Airport) on Sunday mornings from 15th January for babies and children from Birth - 5 years.
We are so excited to have another set of weekend classes for you. Portfield School has brilliant facilities, ample parking, large changing rooms, warm hydrotherapy Pool and we have exclusive use of the venue).
-
We also have a new Beginners Swim Academy Class for school aged children from 5-10 years at DW Fitness in Poole on Mondays at 4.45pm.
Our progressive sessions aim to build confidence in the water, introduce children to the main swimming strokes, build stamina, teach basic life saving skills and above all teach children to swim with efficiency and grace.
All our teachers are STA accredited and highly trained, the Beginners sessions have a maximum of 8 children in the pool with 2 teachers.
- 
New 'Floaties' sessions suitable for babies from birth - 6 months are starting at Avon House on Thursday afternoons at 12 midday from the 12th January!
- 
For more information or to book, call Natalie on 01202 674676 or email dorset@puddleducks.com.
We hope to see you soon!