At this time of year we would normally be thanking you all for blowing us away (as you do every year) with your donations for Charity PJ Week but this year, we couldn't run our PJ week as normal.
We don't need to remind anyone that Christmas 2020 will be the hardest Christmas on record for many families, for many reasons. We didn't want this year to go by though without doing what we can to help those who are vulnerable or just in need of extra support. So, this year, Puddle Ducks Hampshire and West Sussex are donating items to Baby Basics in Portsmouth and Little Bundles Baby Bank Chichester and Arun.
Supporting Baby Basics in Portsmouth
We have spoken with Baby Basics about what they need to help local families through this Christmas and they have sent details of their Amazon Wishlist.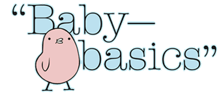 Supporting Little Bundles Baby Bank Chichester and Arun
Little Bundles are desperately in need of toiletries so we have set up an Amazon Wishlist for them. 

We know so many of you donate so generously at our annual Charity PJ Week so this year, if you would like to help our chosen charity, please do click on the links above. It's easy to place an order and you can be happy in the knowledge that by giving in this way, everyone is staying safe.
Thank you so much in advance, we are always stunned by the generosity of our customers. Together we can make this Christmas better for many struggling families.