We are delighted to announce that our Star Teacher for Summer 2019 is....
Anne Hutchins!
Anne was nominated by the parents of Oscar and Charlie who swim with her at Redwood Park on a Sunday - here are the lovely words they had to share with us: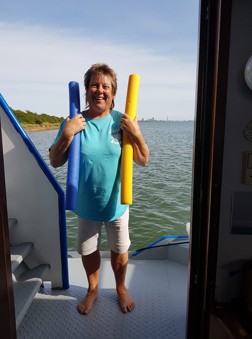 "Anne works so hard to ensure that all of the children in her classes are engaged and enjoying what they are doing in her lessons. Oscar gets so excited when he realises it is 'puddle ducks swimming' he is never bored and has made brilliant progress through the year. Charlie loves being in the water, he enjoys practising in the bath, pouring water over his own head when given the signal. Even his first word was 'duck'. Thank you so much for all your hard work Anne! "
Many thanks to everyone who took the time to nominate their teachers, your kind words really are appreciated!