Puddle Ducks is one of the UK's leading national swim schools, teaching children how to swim in a fun, engaging and unique way.
Roles Available
Swim Academy Teacher - group classes 4-10 years old 
Baby and Pre School Teacher - group parent and child classes suitable from birth-4 years 
Our swimming teachers are at the heart of what we do - delivering individually tailored lessons to small groups and able to get the best out of every child.
Puddle Ducks provides excellent training, which consists both external and internal qualifications followed by on-the-job training. Suitable for existing swimming teachers or for someone looking for a complete career change.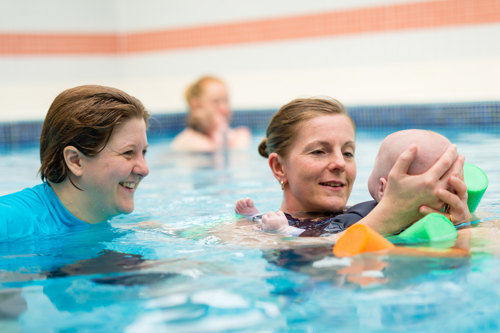 Our Baby and Pre-school programme is a wonderful bonding experience. Progressive lesson plans instil a water confidence and a love of swimming whilst our nurturing teachers tailor activities to you child's abilities and needs.
Taught in lovely warm pools with a maximum of ten children, our classes incorporate rhyme, music and movement based on extensive child development research. Our lessons are so well received that the children we teach can often swim over 10 metres before they start school.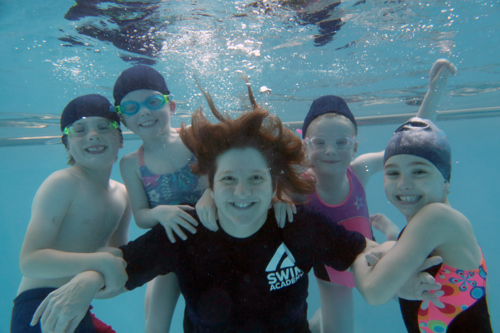 Our Swim Academy programme teaches children to swim with the right technique, in the right environment, with the best people.
Swimming is a journey, not a destination and here at Swim Academy, we learn and have fun all the way! We take little ones from 'happy getting their faces wet' to 'swimming 100m using 3 different strokes'.
Hours and place of work
Working either Saturday and/or Sunday is essential, up to 6 hours.
Additional hours available during the week with the potential to expand or take on other work within the business. 
Hours p/w depend on your availability and available pool hire. Our existing teachers tend to teach around 12 hours p/w.
It's a year-round position (not term time only)
Our business is expanding rapidly, it's an exciting time for us and our team with huge scope for career progression and therefore increase of salary.


Salary
During your initial training period salary is £9.50ph.
Once qualified salary is £18ph rising again after one year.
5.6 weeks paid holiday per year.
Yearly profit related bonus.
Discount on swimming lessons if you have children.
Wellbeing package including legal, medical, emotional and bereavement support.
Training
You don't need to have previous swimming teaching experience, it is essential you are comfortable in the water and interacting with young children and their parents!
There are a number of training courses that need to be undertaken to qualify as a Puddle Ducks teacher as well as co-teaching with our existing teachers.
Depending on course dates, training takes around 3 months (part time) if this is a new career change for you. It's imperative trainees can commit to this. Once contracts are signed all training costs are covered by us. 
Due to the intense quality of training and Puddle Ducks Intellectual Property, teachers are not permitted to teach the same age range for competitors, as this would be a conflict of interests. An exception of this rule is if you teach the 'Learn to Swim' Programme. We would be happy to confirm any questions.
Baby Pre-School Teacher Training Summary
Approved baby and pre-school qualification (either STA Level 2 Baby & Pre-School or SEQ Level 2 Teaching Swimming to Babies and Toddlers).
Approved lifesaving qualification
STA Online account
STA Membership
Approved safeguarding qualification
Puddle Ducks BPS training course
Co teaching followed by Assessment
Swim Academy Teacher Training Summary
Approved swimming teaching qualification (either STA Level 2 Award in Teaching Swimming or Swim England Level 2 Award in Teaching Aquatics).
Approved lifesaving qualification
STA Online account
STA Membership
Approved safeguarding qualification (preferably the STA Safeguarding Children and Vulnerable Adults CPD)
Puddle Ducks SA training course
Don't be alarmed if the above looks overwhelming. Our team will support and guide our trainee teachers every step of the way although you do need to be competent in working independently and be prepared to study.
In summary, training to become a Puddle Ducks teacher takes hard work and commitment as well as some travel to training courses. We consider it an excellent opportunity for a paid, supportive career change. For this reason, we are only able to offer a role to candidates we have complete confidence in.
It's imperative training fits in with your long term career plans and you plan for it to be a long term career.
We are looking for someone who is competent in working independently and is passionate and enthusiastic in wanting to do the role well. You need to have a strong repour with children and their parents and excellent communication skills.
Once qualified we are confident you'll consider teaching our little Puddle Ducks the best job in the world!
For further information make sure you look around our website, as there's a lot of useful information on there, and have a look at our YouTube channel.
If you wish to be considered, please complete the form below. The next step is to arrange a phone call so we can get to know a little about you. If we proceed from there, we will arrange an interview and for you to get in the pool for a practical interview.
Please make sure you have researched the company and fully read the information here.
Kirsten

Swim Academy

"I chose to become a Swim Academy teacher because of the great training on offer and the fact you have work straight away. The training is really intense and it leaves you feeling capable and ready to get into the water. Everyone has been incredibly welcoming and supportive, and wants you to be the best teacher that you can."

Sinead

Puddle Ducks

"I absolutely love watching the children bound through the door, excited for their swimming lessons and it is wonderful seeing them become more and more independent in their swimming. I can never hide my smile when they run through the door and say, 'Hello Sinead!'. 😊 One of the many perks of being a Puddle Ducks teacher!"